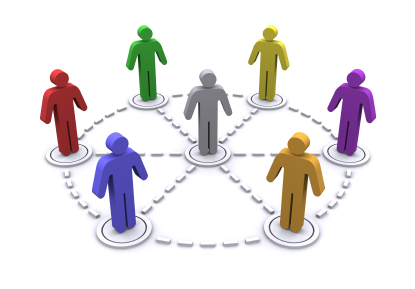 Social networking used to be a term used only by college kids.  But the explosion in popularity of sites like MySpace, Facebook, Flickr and Linkedin have made these tools common destinations for many adults.
The concept is simple – social networking lets you post a profile of yourself, pictures and lists of interests and hobbies.  Friends and business acquaintances "connect" to you, creating social network.
While most people use these sites for fun or networking, you can learn quite a bit about people from their social networking profile.
Now let's be clear, you're likely not going to find a criminal background or anything of that nature.  But you will learn a bit about the professionalism, social life and social circles maintained by the people ultimately responsible for the well-being of your love one.  You'll also be able to validate the work experience communicated to you by the executive team at assisted living communities you may be considering.
Let's look at how to use the two most popular sites.
Linkedin
Linkedin is a social networking tool designed for business professionals.  It enables users to build social networks with people based on common jobs, schools, companies and special interest groups.  Like many companies during the interview process, you can use Linkedin to validate the resume and experience of a community's executive staff.  Since you'll likely be asking executive staff about their work experience anyway, Linkedin can help you validate that experience.
Facebook
Facebook was a created by college kids who wanted to create social networks based on activities, hobbies, music and other things.  As such, Facebook is predominately used for social purposes.  Recently, Facebook has been embraced as a business tool as well.  Two Facebook features relevant to this discussion are "wall posts" and pictures.  Facebook enables users to post public messages on their friends' profile pages, which can give you a good glimpse into their personality and circle of friends.  Facebook also enables users to post photos and identify their friends in those photos.  A quick skim of a user's pictures often uncovers similar things to that of wall posts.
For those who already have social networking accounts, give it a try.  And if you are in the process of evaluating an assisted living community, spend some time on Linkedin or Facebook.  They are free to use and can give you tremendous peace of mind – whatever you find.