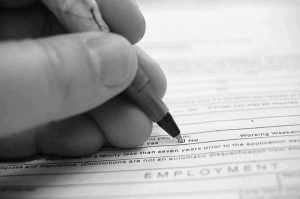 In the previous post, we defined what an assisted living residency agreement is and the key tenets of such an agreement. We also worked our way through several basic sections of a sample agreement and highlighted questions to ask and language to look for in each section.
Let's continue walking through the sections of a sample residency agreement. For each section, we'll provide some tips and advice on what to look for.
IX. Use of Unit
The purpose of this section is to clearly define how and for what the unit can be used. This section normally addresses issues like pets, parking, guests and storage of materials. The language in this section is usually specific, so make sure and ask questions about items you don't see in the text.
Some common questions to ask:
Is parking included? If not, is there an additional fee?
Can your loved one have overnight guests? Are there restrictions to how many nights they can stay? Are there additional costs associated with it?
Are pets allowed? How many? Are there optional services available such as dog walking, grooming, etc? What are the additional fees associated with pets?
Can there be joint occupancy? This is particularly relevant if spouses want to live together in an assisted living community. How does this affect the cost? Is there a cost benefit to joint occupancy? How do the costs change if one resident leaves? For example, at my mother's community, a resident's wife spends the night several times a week, but maintains her own home down the street. How would a scenario such as this be treated under the agreement?
Are caregivers considered to be joint occupants? Are the fees or meal charges associated with live-in caregivers? At one local community, a monthly surcharge is assessed for caregivers, which is nearly $1,000.
XI. Termination
The termination section of the contract defines in what situations the contract may be terminated, what money is refunded after termination and what sections of the agreement continue after the end of the contract. Our sample agreement defines termination rules in a variety of scenarios, including: termination by the resident, termination by the community and termination in the event of closure.
Most communities will negotiate little on this section of the agreement, as it defines much of how their business is operated. You should still be aware the rules in each scenario so that you can plan accordingly. It never hurts to ask what can be changed negotiation, so give it a shot!
Some things to be aware of:
What are the resident's termination rights? What notice is required? Thirty days is fair, but don't let it be more than that, as you will lose your flexibility. Is there a shorter notice period in the case of death or health reasons, such as admission to a hospital or the requirement for extended skilled nursing care?
Ensure that you can terminate, with notice, without reason.
So what are the community's termination rights?
Ensure the community can only terminate for cause rather than for any reason. Cause typically includes things like failure to pay rent, failure to meet residency requirements, intentional damage of the community, being a danger to other residents, etc.
In the event you are under threat of termination, attempt to negotiate a period of time to remedy the situation. Most contracts allow for thirty days to remedy contractual issues.
What is the appeal procedure if you feel you are being terminated or evicted unjustly?
The community may also terminate contracts in the event they lose their license or close. What happens in this case?
What happens when the contract is terminated?
How long does your loved one have to remove his or her belongings?
What should you expect in terms of refunds, e.g. security deposits, community fees or unused monthly fees? Depending on the amount of the community fee that was prepaid, you may be entitled to some type of refund.
Within how many days is the community required to issue these refunds?
Other Legal Stuff
Most contacts have several pages of standard legal language. Most of the time, these sections have no impact on the substance of your agreement. While much of this section is standard legal language, it does make sense to alert you to a few "gotchas" below:
Costs and attorney's fees. If there is a provision that resident shall bear all costs and fees (including attorney's fees) to enforce the agreement, try to remove that language. Attorney's fees can become quite costly and these fees should be part of the community's cost of doing business.
Insurance and liability. First, most communities will require the resident to maintain their own insurance to cover personal property. You'll likely be unable to change this, but you should get insurance if it is not provided. Second, the community will likely try and disclaim all liability. You want to try and negotiate this such that the community is at least responsible where the community or its staff has acted intentionally, recklessly or with gross negligence.
Assigning or subletting. Most agreements will not allow you to sublet the unit to someone else. However, in the event the community does this, you may still be responsible financial. In other words, make sure you protect yourself in the event of subletting so you are not on the hook for damages, rent and other expenses. Read this section carefully.
Arbitration. Arbitration is a clause put into contracts so that disagreements are resolved by a third party and not in court. Arbitration can be conducted anywhere, and many companies would like to have arbitration close to their corporate offices. In the case of a residency agreement, you want to make sure the arbitration location is near your home. You don't need to incur additional expenses should the need for arbitration arise.
Entire agreement. Make sure the residency agreement presented to you represents the entire agreement. You have a right to review all auxiliary materials referenced in the contract, including documents, handbooks or verbal representations.
Residency agreements are not very complex. In fact, they usually very clearly articulate what happens in what scenario and what fee will be assessed. Some key things to remember:
Ask questions
Negotiate
Walk away if you are not comfortable
Photo credit: Waponi