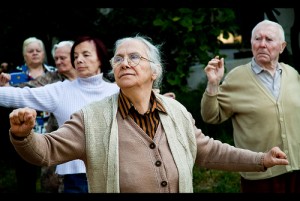 With elder care, there are rarely black and white answers to your concerns. Do you believe that your loved one is exhibiting behaviors that indicate their inability to perform basic or complex tasks? If you find yourself answering "yes," then you should consider a geriatric screening for your loved one. You can arrange for a geriatric screening through your local hospital or social service agency.
To have a productive conversation with the healthcare worker or elder care provider, be sure to gather enough information about your loved one's medical condition, legal status and personal preferences.
What is Geriatric Screening?
A geriatric screening is a comprehensive assessment designed to optimize an older person's ability to enjoy good health, improve their overall quality of life, reduce the need for hospitalization and/or institutionalization, and enable them to live independently for as long as possible. An assessment consists of the following steps:
1. An examination of the older person's current status in terms of:
Their physical, mental, and psycho-social health
Their ability to function well and to independently perform the basic activities of daily living such as dressing, bathing meal preparation, medication management, etc.
Their living arrangements, their social network, and their access to support services.
2. An identification of current problems or anticipated future problems in any of these areas.
3. The development of a comprehensive "Care Plan" which addresses all problems identified, suggests specific interventions or actions required, and makes specific recommendations regarding resources needed to provide the necessary support services.
4. The management of a successful linkage between these resources, the older person and that person's family so that provision of the necessary services is assured.
5. An ongoing monitoring of the extent to which this linkage has or has not addressed the problems identified, and modification of the Care Plan as needed.
Who Performs a Geriatric Screening?
A geriatric screening can be done in many different settings such as:
a hospital
a nursing home
an outpatient clinic
a physician's office
the patient's home
Because a geriatric screening is so comprehensive in scope, it can only be successfully conducted by a multi-disciplinary team of experts. This team might include:
physicians
ancillary personnel
social workers
physical and/or occupational therapists
dieticians
psychologists
pharmacists
geriatric nurse practitioners
You can request a referral for a geriatric screening from a primary care physician. Also, check with any large hospital or university to see whether they have a geriatric assessment unit.
For more information on geriatric screenings, I recommend you review The Geriatric Patient: A Systematic Approach to Maintaining Health. This article by the American Association of Family Physicians provides a detailed review of the standardized assessment tools typically used in an outpatient setting.
Photo Credit: simaje.