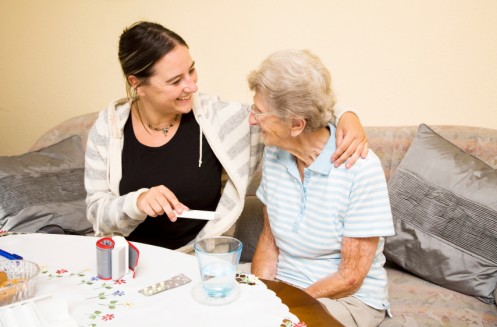 Is this the picture you had of retirement?
I'm referring to the one on the left!
Are you checking in on your elderly parents living at home? Is one parent more mobile than the other and caring for their spouse? If so, how is this affecting the health of the caregiver? Regardless of who the caregiver is, the additional burden can easily drain all of their reserves. Then everyone's safety and health may be at risk.
A lot of attention has been given to medical assistance for our frail seniors that is available at home, as well as assisted living facilities of all types. The public may not be aware of an entire industry of in-home, non-medical care that is available today.
If you are checking on elderly family members at home: Has the house and the refrigerator had a good cleaning lately? Are they eating healthy? Are the bills paid on time?  Is bathing a safety concern?  Are menial chores such as shopping, cooking, laundry, and housecleaning a challenge?
The caregiver may expend all their energy completing these tasks with no energy or time left for doing the things they enjoy. If money wasn't an issue, would you hire help? Would there be more time for everyone to enjoy life together? I'll bet this is the case. All these services are now available in the home.
Ryan Malone's new book: "Saving Money on Senior Care: How to Make Aging Affordable" discusses many issues impacting families' ability to pay for senior care and takes a no-nonsense approach to educate you on the six most impactful options: reverse mortgages, VA benefits, life settlements, Medicare planning, long-term care insurance and the unique senior line of credit.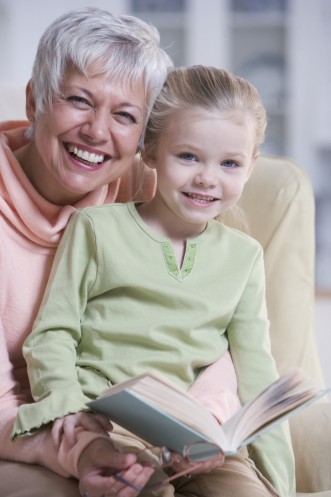 Money is available to pay for in-home care, especially for those who are "house rich and cash poor." In 1989, a government program was created to enable seniors to stay in their home by paying them for the equity in their home. The upside to this program is that there are no credit or income requirements and no mortgage payments. Yes, it's a Home Equity Conversion Mortgage (HECM or Reverse Mortgage). It's called a Reverse Mortgage because it pays you. This program has changed a lot over the years and I have seen it change people's lives. It can ease financial strain and relieve concerns about losing the home. The loans are FHA insured, non-recourse loans. That means if the home is sold and sales proceeds are insufficient to pay the amount owed, FHA will pay the lender the amount of the shortfall.
Four important points about this safe, Government program:
1)      The bank does NOT keep the title to the home
2)      There are no mortgage payments
3)      Stay in the home as long as you want to and can
¨       It must be the primary residence
¨       Must pay homeowner's insurance and property taxes; maintain the property
4)      The loan is paid off with proceeds from the home sale
¨       FHA insures the loan and pays the lender any shortfall
For more information and a calculator:
http://www.hud.gov/offices/hsg/sfh/hecm/hecmabou.cfm
A free booklet from The National Council on Aging:
"Use Your Home to Stay at Home: A Guide for Older Homeowners Who Need Help Now"
Now, what would you do with the extra time and the money you may have had to pay for care?
About the Author: Linda Lewis is a reverse mortgage specialist with FutureSafe Financial Corporation and lives in California.  You can follow Linda at her website at www.ReverseWithLinda.com.