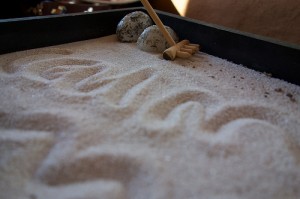 When my mother-in-law moved in with my husband and me after her stroke, I watched my stress levels skyrocket. I wanted to provide the best care possible, but I didn't know where to begin. After doing a lot of research and talking to friends who had been in similar situations, I discovered that there are some really wonderful resources out there for first-time caregivers like me.
By taking advantage of the following tips, those of us who are new to caregiving can relax and focus on caring for our loved ones knowing that we are well-prepared.
The Basics
Accepting your new role as a caregiver can be tough, and there is no reason to pretend that it's not. One of the best things you can do, for you and your loved one, is remember to take care of yourself, too. A healthy diet, regular exercise, and setting aside time to enjoy your favorite hobbies and the company of your friends can all help you manage stress. And when your stress levels are kept in check, you will be more clearheaded, calm, and energetic, all of which translate to a better, more sustainable ability to provide great care. It is sometimes difficult to not feel guilty about taking time for yourself. Try to remember that by taking care of your needs, you are indirectly taking care of your loved one's needs, too.
Community
Caregiving can lead to all sorts of emotions, questions, and concerns. Having a robust community that can offer support, camaraderie, and advice is crucial, especially for new caregivers who are most likely to need a little reassurance.
You may find that your closest friends do not understand what you are going through. This can be frustrating and lead you to feel alienated or alone. Fortunately, there are a variety of online support groups for caregivers that provide a place to share your worries and aggravations. At the end of a long day, I find comfort in connecting with others on discussion forums who can relate to my experiences. Sharing stories remains one of my favorite ways to make new friends and learn new information.
Apps
It's normal to feel overwhelmed by everything you need to keep track of when you are caring for a loved one. Medications, medical visits, and daily regimens can quickly add up to a pile of lists that are all too easy to lose. With the help of apps for smartphones, tablets, and other devices, you can ditch the pen and paper. Microsoft Health Vault allows caretakers to keep medical records all in one place, which makes it easy to track down contact information for a loved one's physicians, or to forward relevant medical history to new doctors. Other programs help keep track of medications, dosing schedules, and allow you to check whether or not medications—including over-the-counter drugs—interact with each other.
Education
When it comes to caregiving, knowledge is power. And power provides peace of mind. While you're sure to learn about your loved one's medical conditions, medications, and other treatments, there are additional issues that you're almost guaranteed to run across. You may find yourself being asked to make decisions about your loved one's finances and end-of-life wishes, among other things. Investing time early on in learning as much as you can will prevent a situation in which you're faced with the panic of navigating circumstances you know nothing about. At the least, try to familiarize yourself with first aid and CPR, other assisted living options and their associated costs in the event your loved one eventually requires a different level of care, and the current state of your loved ones financial and legal affairs.
Be Realistic
As you settle into your role as caregiver, try to keep your expectations realistic. You can provide excellent, compassionate care, but you cannot plan to meet each and every one of your loved one's needs one-hundred percent of the time. Remember that there will be good days and bad days, and more importantly, that that's okay. Ellen Besso's book, The Caregiver in Midlife, gives advice from a balanced perspective that is supportive without any sugarcoating.
About the Author
Shanon Raynard believes prevention and preparedness are one of the most important elements of health and wellness. She partners with ACLS.net to raise awareness about life support certification resources that follow the latest guidelines from the American Heart Association.