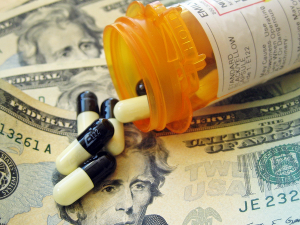 Have you ever wondered whether there are other people out there like you, balancing caregiving for an elder or disabled loved one with a full or part-time job?  New Gallup research sponsored by Pfizer and ReACT (Respect A Caregiver's Time) provides demographic information about U.S. workers who are also caregivers.
To answer the question above, you are not alone. An estimated 17 percent of U.S. workers do double-duty as caregivers for elderly or disabled loved ones or friends. Overall, 16 percent of working men and 20 percent of working women are also caregivers. The majority of these caregivers (22 percent) are between the ages of 45 and 64 years old. The age group least represented as both workers and caregivers are 18 to 29 years old.
Caregivers are represented in every major demographic group, with 17 percent of  working whites, 21 percent of working blacks and 20 percent of working Hispanics also providing care. The research shows a correlation between income, education and caregiving. As income level and education level increase, the propensity for a worker to also be a caregiver decreases.
What is the Cost of Caregiving?
The intention of the Gallup research is to highlight how effective U.S. employers are in addressing caregiver needs and what the hidden costs of caregivers missing work are to those employers.
Below are some findings about the types of benefits working caregivers receive and the cost of caregiving:
Less than half of U.S. employees have access to assistance programs where they can discuss any emotional stress that comes along with balancing caregiving and their jobs.
Only 27 percent of U.S. workers who are also caregivers have access to support groups or health counselors who can answer any questions about providing care.
Gallup also takes a look at how each type of initiative, from vacation days to flex time and counseling, can impact caregiver absenteeism. Organizations that provide counseling to discuss caregiving options such as assisted living and nursing homes, may see an improvement of 1.2 fewer work days a year missed by caregivers. Support groups will reduce caregiver absenteeism by 1.1 days a year, and paid vacation by one day a year. All of the other options, including unpaid vacation, sick leave and flex time, will make an impact of less than one day per year in a caregiver's schedule.
Conclusions
Studying ten benefits for caregivers who work full or part time, Gallup finds that if U.S. employers offer at least 8 of these 10 caregiver benefits, it can reduce the cost of caregiver absenteeism by 23 percent of its current level, or $5.8 billion dollars.
The research concludes by offering suggestions for small, medium and large businesses about caregiver initiatives that can have the most positive impact on employees and the bottom line. To review the complete findings, visit Gallup's Management Journal.
Photo credit: Images_of_Money