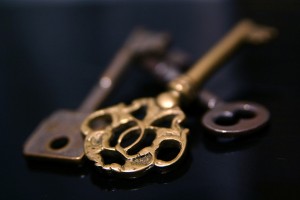 In a previous blog post, I discussed some of the early steps you can use to start creating a list of potential assisted living communities for your loved one.
Here are some more tips for finding potential communities and narrowing down the list to the right facility that your loved one can call home.
A recommendation from a friend or other reliable source about a community can go a long way in this early screening process. Don't hesitate to ask around. After all, you're about to begin a long and detailed journey – one that ultimately affects the happiness and general well-being of your loved one. It's best to tap every resource you can!
As you begin to tour communities, your head will be racing with questions, reactions and things you notice from one community to the next. I recommend you buy a spiral notebook, writing questions and comments before and after you tour each community.
Deciding on the Right Assisted Living Community
After you tour a few communities, you'll find the details blend together and your memories cease to different each tour. Some will eliminate themselves quickly. Some will make the final cut. In the end, you'll need to rely on initial impressions and your notes to make that all-important decision on the community best for you and your family. Choosing the right assisted living community is a challenging task. Whether you are searching for yourself, a family member or a friend, you'll want to make sure that the assisted living community is able to meet the physical and safety needs of the prospective resident.
At the time of her stroke, mom lived in North County San Diego – about 50 miles from me in Orange County. For almost 6 months after her original discharge, she went back and forth between skilled nursing and the hospital. At the time, it seemed like a good idea to keep her close to friends who could come and visit her while I was as at work. I was down to visit 4-5 times a week, mostly after what was a 50-60 hour work week.
Choosing the location of an assisted living community will likely be the most important decision you make. For anyone, a move away from familiar surroundings can be stressful experience. Combine that with the emotional drain of accepting assisted living, and it's easy to imaging the challenge your loved one is facing. You'll likely be leaned upon frequently during this difficult adjustment period.
Here are a few things to consider as you choose the location of the community:
Make the commute easy. During the first weeks and months of assisted living, you will likely be the closest friend and confident for your loved one. If at all possible, choose a location that is close to your home and/or other family members that can regularly visit without negatively impacting their own responsibilities. Your loved one will look forward to your visits – even count on them. Make sure you are close enough to stop for a quick visit – even if it's a short one.
Don't ignore the "nice" neighborhoods. It would seem that nicer neighborhoods would charge a premium. While it may be the case in some places, don't take this for granted. I called or visited almost every place in a 15 mile radius of my house and all were about the same price. On a whim, I called a beautiful community near the beach – complete with ocean view – and it turned out to be the exact same price as communities in some of the less desirable neighborhoods in the county. Don't let your lack of a phone call cause you to miss a great opportunity.
Match town size and options. Your loved one likely came from an independent environment where they could come and go as they please. Whether it was shopping at the mall, dining out or playing cards at the Senior Center, they had options. Make sure you locate them in an area that has a similar set of options to the area they came from. The transition will be less of a contrast and it will be easier to get them back into the swing of things.
Always remember what Andrea Arambula told me: "people rise to the challenge." Because of our situation, I was faced with the need to make a quick decision: should I put my mother in a skilled nursing community or assisted living? In skilled nursing, she'd be by far the most advanced of any of the patients, though she still needed a lot of physical therapy. In assisted living, she'd be the least mobile, but would be on par socially with far more residents. With some encouragement from the admissions director, my mom and I chose the latter. She's a fighter, and neither of us has ever regretted the decision. She certainly rose to the occasion.
Photo Credit: stevendepolo