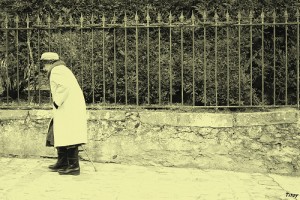 You've come to this blog for a reason. More than likely, you've seen changes in your loved one that have you concerned. They are likely changes that worry you, but have not fully convinced you that your loved one may need additional care. Whether a spouse, or a parent – even an aging sibling, this person has come to an impasse in life's journey. And it's at that impasse that you wish to help them overcome.
The first step is getting clarity about what's going on today, and to temper that clarity with loving compassion and an understanding of what the future may hold. This assessment process can be emotionally challenging. It's something I've learned firsthand.
Take a deep breath, and let's move on to step one: the assessment of your loved one's current capabilities and needs.
How is Your Loved One Feeling Today?
Regardless of our age, our bodies are in a continuous state of decline. Whether it is reading glasses, arthritis or a doctor's warning about your lifestyle, our bodies emit warnings about its decline.
It's no different with our loved ones, except that while it can be an inconvenience for us, it is a matter of independence for them. Since you are concerned about your loved one, you'll want to do an assessment.
An assessment looks at four areas where change may have taken a toll on your loved one's independence: the physical, perceptual, cognitive and psychological manifestations of aging. We're going to explore those areas with one overriding premise: ensuring their safety, and the safety of those around them.
Physical changes and loss of abilities (to some degree) are natural in the aging process. Your loved one is not the same as they were 10 years ago, or even 5 years ago – any more than you are the same as you were then. With that said, the essential key in the assessment process is to recognize symptoms and actions which fall outside the range of expected and acceptable changes. What defines "acceptable changes"? I would say they are those changes that don't significantly interfere with the way they've lived their daily life.
Many changes are subtle and inconsistent; and many don't put their lives, or the lives of others, at risk. Truly then, the focus should be on risk management. Continually ask yourself this question: Is my loved one a risk to themselves or others?
The criterion most often used by doctors, social workers, and geriatric care managers is a list of activities of daily living, or ADLs. These are those most common activities, divided into two categories: basic and complex.
The early warning signs are often losses in the realm of complex skills. Usually (but not always) loss of basic ADLs comes later on in the decline in the quality of your loved one's life. As every person is an individual, so is his or her aging; assessment can only be done on a case-by-case basis.
Basic Skills
Ability to feed oneself
Ability to use the bathroom appropriately
Ability to maintain good personal hygiene
Ability to dress appropriately for the season
Complex Skills
Cooking
Shopping
Effective communication
Following directions
Taking medications appropriately
Money management
This list of activities appears rather brief; however you can see that each element listed, whether 'basic' or 'complex' is essential. Everyone should be able to use the bathroom appropriately, or follow directions.
If your loved one is having difficulties with one or more of these tasks, then they are in a state of functional decline and you should more thoroughly asses the state of their decline and possible solutions. In my next post I will discuss common signs of functional decline in greater detail.
Photo Credit: Flickr user Titoy.