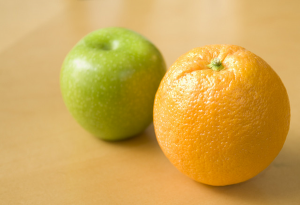 Unfortunately, my mom was very weak and sick when she moved to assisted living. As such, she was unable to participate in the selection of an assisted living residence. While many will have their loved one with them during the selection process, the process is still the same.
My older sister Teresa, whom I deeply admire and trust, came out from Baltimore to evaluate potential communities and add some emotional stability to what I knew would be a draining process.
I had several high-level criteria in moving my mom to assisted living:
Close enough to visit regularly and quickly respond in the event of an emergency
Physical and occupational therapists who would aggressive rehabilitate my mom from her stroke, muscle loss and weakness
Community administration who had extensive experience and low staff turnover
A clean community with amenities that would provide my mom pride in residency
A first impression that residents were happy and well cared for
While our final decision had much more detail that you'll identify on your own, we used these five objectives as screening tools for the 10+ properties we visited.
For the first round of visits, we followed a pretty simple plan that we felt would expose us to the above criteria in a time-efficient manner. We took the following plan of action at each community:
Met with the admissions coordinator to get a tour of the community, activities calendar and price schedule.
Toured the community to verify amenities, cleanliness and get an overall impression of the happiness of the residents.
(NOTE: Since then, I've heard from many in the industry that many residents are afraid to say anything bad about staff or a community due to fear of retribution. You may find this technique less than beneficial for getting good feedback.)
Spoke personally with the physical therapist and occupational therapist in the therapy room to understand the course of treatment they would take with my mom. The physical and/or occupational therapist(s) must have several years of geriatric experience.
Spoke personally with the nurse to verify medication management and basic procedures in place in the event a resident becomes ill. This includes verifying the medication room was clean and organized, as we wanted to avoid medication mix-ups.
Spoke personally with the executive director to verify experience, staff turnover, hiring procedures with background checks and to validate the health and safety inspection record.
It took us several hours per community to follow our above plan above and validate whether the community met our high-level criteria. With each new community we visited, we picked up some little detail that we applied to the ones we'd already visited.
We narrowed the list down to three communities which we felt satisfied our criteria, ranked in order of preference. For each of those three communities, we did the following:
Visited the community during lunch or dinner to check the quality of food and observe the residents in a more casual environment. We paid close attention to the interaction between residents and staff and residents and each other.
Shared my mom's medical records with the admissions staff to ensure they had the capabilities to support my mother's specific issues.
Had unscripted discussions with the admissions director and executive director to get a better impression of the staff and their ability to provide for my mom.
After this round of investigation, the decision became clear. All three communities met our criteria. But through longer conversations, we ultimately developed a sense of trust with the admissions director and executive director at one of the communities. They had a sense of emotional attachment to the residents that I didn't feel at the other communities.
When I laid down that night, I was calm. I knew that we had executed a thoughtful plan.
Photo Credit: TheBusyBrain