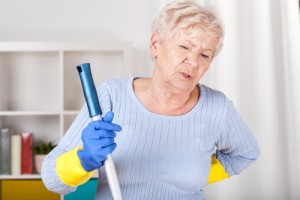 Many people take the beginning of spring as a time to clean, organize, and reset. With longer days on the way and warm weather on the rise, people feel a general increase in productivity during the spring.  Unfortunately, there are elderly folks living in senior care facilities are not always equipped to take on this kind of a task. Whether they are limited in mobility or just have too much cleaning and organizing to tackle on their own, your assistance might be necessary to complete spring cleaning. Below are some of the best ways for you and your loved one in a care facility to tackle spring cleaning this year.
Prioritize:  Before you even start your spring cleaning, it is best to begin by making a list of everything your elderly family member or friend would like to accomplish during their spring cleaning process. Once you have made your list, number  those tasks in order of importance. Tackle the biggest, most important projects first, like organizing medications or paperwork. As you complete those large tasks,  complete smaller, simpler projects in between. This will allow you to accomplish more!
Organize:  For the elderly, it's especially important to keep items maintained and organized. Start by clearing out drawers and cabinets of their contents. Organize items by category. Everyday items should be kept in places where they are easily accessible, so keep that in mind when organizing closets, cabinets, and refrigerators. Also be sure to organize any relevant medical paper work, insurance information, or bills, and stow them away in a safe but easily accessible place. Organizing belongings makes it easier to find what you're looking for, and will make it that much easier to find what they need when they need it.
Sanitize:  A clean living environment is vital to anyone at any age. If your loved one's living space is looking lackluster, used sanitizing cleansers to clean flooring, countertops, and bathroom surfaces. This will spruce up the space instantly, and give your loved one a fresh reset to start the spring season in a healthy manner. Throughout the rest of the season, explain the small chores they'll need to do to maintain the cleanliness, but a deep spring cleaning is a good jumping off point.
Involve:  While your elderly family member will surely appreciate your help, they don't want to be completely left out of the process. Depending on their physical ability, you can have your loved one help out with certain spring cleaning tasks. Have them organize paper work while you organize a hard-to-reach cabinet, or assign another task that allows them to remain stationary. Helping out even in the slightest will allow them to feel involved and accomplished when the day of cleaning is done.
Facilitate:  Proper health care is a top priority for the elderly. Checking expiration dates of food and pills should also be part of your spring cleaning process. Make sure the senior care facility your loved one is in is a safe home for them to inhabit, clearing the floor of any trip-and-fall hazards. If your family member uses any type of medical devices, ensure they are functioning properly and ready for use. A list of phone numbers should be programmed into their phone or placed next to a phone in case of emergencies.
If you feel like this is a lot to take on yourself, make a day of it with the family. Helping out your loved one living in a senior care facility with their spring cleaning is a great way to spend time with them. Plus, doing so will allow them more time to participate in activities and socialize.
About The Author
Ruth Folger Weiss loves writing for The Waterford On The Bay, a senior living community in Brooklyn, New York.