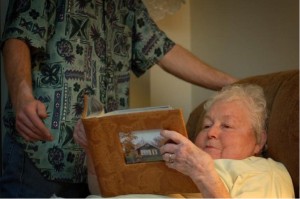 Choosing an assisted-living or long-term care facility for your family member can seem like a daunting task. The decision to move into a nursing home is seldom an easy one, and relatives have every right to be concerned and anxious about the level of care their loved one will receive. This can be especially true for those with special needs, or those who haven't spent an extensive part of their life away from a home with a nuclear family.
News reports and first-hand accounts of nursing home abuse may only heighten your concerns. However, there are many well-run residential care facilities, and selecting one of these nursing homes will significantly decrease the likelihood that your family member becomes an abuse victim.
But how do you know which long-term care facilities are well run and which are prone to problems? There are a number of resources that can help you vet facilities before making a selection. When researching long-term care facilities for your family member, there are a few sources of information you should consider:
A state agency (often the Department of Health and Human Services, or its equivalent) is responsible for licensing each nursing homes operating in the state, conducting periodic inspections, and investigating complaints of elder abuse and other problems at assisted living facilities. You should be able to visit the agency's website to confirm that a facility's license is in good standing, view inspection reports, and learn more about the nature of complaints and how they were resolved.
It's important to consider the context when reviewing this information. For example, spot check the complaints that have been filed for several facilities in the area, including those with the best reputations, to gauge how many complaints is a typical, above-average and below-average number. In addition, reviews can also be a valuable resource.
The state, county or city Agency on Aging can normally provide you with a list of residential care facilities in the area. In talking to an agency representative, you may be able to get informal feedback about a particular facility's reputation in the community.
Each state also has a Long-Term Care Ombudsman, whose job is to advocate on behalf of assisted-living facility residents, and educate residents and their families. Your state's ombudsman can help you learn more about long-term care facilities and regulations in your area.
It's critical to talk to people with first-hand knowledge of local nursing home facilities, including people who have relatives in assisted living facilities, as well as residents of the nursing home you're considering. Ask a lot of questions. What did families learn during the facility selection process and what would they do differently? What do residents like and dislike about a particular assisted-living facility? Would the resident recommend the facility to others?
If you know any nursing home abuse attorneys in your area, consider asking them for feedback on the resident care facilities you're considering. Because nursing home abuse attorneys represent the abuse victims, they'll be well aware of which facilities have a chronic history of problems and which are well-run. And if you are friends with people who work in the assisted living industry, ask them for their impressions and feedback about specific facilities.
The Assisted Living Federation of American, which is the trade group for assisted living facilities, maintains a list of links to regulations and assisted living regulatory agencies on a state-by-state basis.
The National Center for Assisted Living, which is run by another industry trade group, publishes an annual review that summarizes assisted-living regulations on a state-by-state basis. If you are considering residential care facilities in more than one state, this document can help you learn more about each state's regulatory standards and requirements.
About the Author
Alan Brady is a single father, a part-time care provider for his grandmother, and an advocate for reducing caregiver abuse and neglect. He recommends seeking the services of a nursing home abuse attorney if you or a loved one experiences either while in the care of a nursing home.