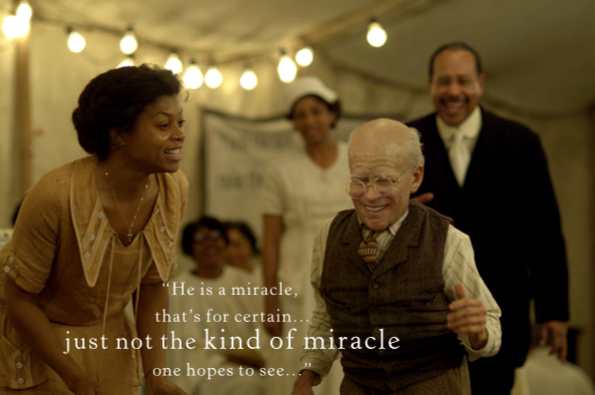 For those of you that haven't already seen it, I highly recommend you go watch The Curious Case of Benjamin Button.
The previews and trailers don't really clue you in to the fact that a large portion of the movie is set in an assisted living community.  I say assisted living, because the house and number of residents appeared to be much larger than what we would consider to be a board and care today. Having obviously not been alive during the first half of the 1900s, I couldn't help but wonder whether assisted living in that era was really as jovial and friendly as portrayed in the movie.
In almost every scene, residents were interacting, spending time with each other and generally living what appeared to be a very happy life. Every member of the staff was warm and friendly, and the neighborhood seemed to be intertwined into the daily lives of the residents.  There were several scenes that took place outside, kids running through the yard, youth and energy surrounding the residents.  My wife caught me smiling on several occasions.
In this particular community, grandchildren often stayed with the residents and became fixtures of the community during summers.  They became an extended family to each one of the residents. It actually reminded me a lot of what Terri Glimcher has done over at her community.
I've heard the stereotype from so many people that assisted living is "just the next place for mom and dad."  Before even seeing this movie and to all of you in the Inside Assisted Living community, I have shared that it doesn't have to be that way.  It can be a foundation for a whole new lifetime of memories.  And Benjamin Button recharged my belief in that simple, yet revolutionary vision.
Without getting into the plot, I thought it was one of the best movies I had seen in quite a while.
As many of you watch the movie, I would really love to hear your thoughts below.  Enjoy it!