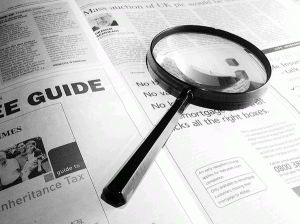 There are many details involved in choosing an assisted living facility that will work for your loved one. The process involves navigating the terminology and verbiage of health insurance policies and also figuring out what a day-in-the-life would be like at a facility.
Here are three at-a-glance guides to help illustrate what long term care insurance is, clarify key insurance terms and show what a typical day at an assisted living facility should look like.
1. Long Term Care Insurance
You may hear a lot about long term care insurance, but how do you know if it is the right choice for your family? Below we'll outline the target market indicators for long term care insurance, to help give you a better sense if these types of policies would be a good fit for you.
Who needs long term care insurance?
People who have assets they want to protect
People who want to maintain their financial independence.
People who are concerned about having a choice in the quality of care they will receive in the future.
The average age of people who buy long- term care insurance is about 65.
Married people with assets of above $100,000 (not including a house).
Single people with assets above $ 50,000. Otherwise a client would probably deplete their assets before the insurance kicks in, making them eligible for Medicaid.
Since women live longer then men,they have a greater chance of ending up in a nursing home. According to a 1997 study by the Health Insurance Association of America, half of all women who live to age 65 will need a nursing home at least once during their life, compared to about one- third of men.
2. Key Health Insurance Terms
Insurance is a major factor in today's eldercare system. I advise you to contact an insurance advisor who specializes in working with older adults and their families. Here are some basic terms you'll need to be familiar with:
Medicare: A federally-funded health program administered by the Department of Health and Human Services. It is available to all Americans over the age of 65. It is made up of two parts.
Part A: This is available to everyone, and covers inpatient care and some aspects of in-home care.
Part B: This is optional and requires a monthly premium. It covers many outpatient services.
Both Part A and B include deductibles and co- payments, and exclude certain services. You may choose to purchase Medigap insurance to cover the "gaps" in coverage by Medicare.
Medicaid: This is also known as Medical Assistance, and covers health care services for low-income Americans. Funded by federal, state and local governments; this program requires that applicants meet stringent income and asset requirements. While it covers some inpatient services in hospitals or certified institutions, it rarely covers in-home care.
Secondary Insurance: Purchased privately, these policies do not cover long-term health care costs, and rarely cover long-term in-home care. This insurance is designed to supplement Medicare.
Long-Term Care Insurance: Such a policy covers both in-home and residential services (including nursing homes) over an extended period of time. Often prohibitively expensive.
3.  A Typical Assisted Living Schedule
When you begin to tour assisted living communities, pay attention to the daily schedule of activities, as physical and mental stimulation will help keep your loved one happy and well.
Planned correctly, activities will become the cherished part of your loved one's day. To set our frame of reference, let's look at a typical assisted living day from the perspective of the resident:
6:45 – 7:30am: Have breakfast and receive assistance for a shower from the aide that I'm already comfortable with
7:30 – 9:00am: Make my way down to breakfast. An aide will assisted me to the dining room if necessary, and the medication technician will provide my medications for the day.
9:30 – 10:30am: Morning exercises in the activity room include some stretches, leg lifts and rubber band exercises.
10:30 – 11:30am: Choice of a scenic drive or reading a book by the fireplace. If I take the scenic drive, the van will be wheelchair-accessible.
11:30 – 1:00pm: Lunch and return to my apartment to rest for a while.
2:30 – 4:30pm: Different things happen on different days. During a week, I'll usually see education presentation, musical performances or craft demonstrations. Nothing is required if I am tired.
4:30 – 6:00pm: Dinner.
6:00 – Bedtime: Evenings can bring visits from family and friends, outings in the community van, or quiet time at home.
Photo Credit: Jan Krömer