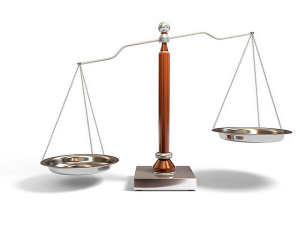 As you have likely learned through reading our blog posts and your own life experiences, the transition to assisted living is a stressful and emotionally charged period of your life. It's also likely an incredibly scary and uneasy part of your loved one's life.
In previous posts, we've shared information to help prepare you for this moment – the time when you and your loved one will select an assisted living community.
Visit our previous posts for resources on what to look for when researching and touring assisted living facilities. This information can help to convert a chaotic and often panic-filled situation into a calm, thoughtful and logical decision making process.
Now let's discuss how to select the right assisted living community for your loved one:
Comparing the Finalists
By now you should have collected detailed information on several assisted living communities. You've had good and bad first impressions of communities, people, insurance companies and all the things that run hand-in-hand with this transition. For reasons both known and unknown to you, you've probably also excluded several communities.
When trying to find a community for my mom, my sister and I looked at many communities before ultimately making a decision. We struggled to find a technique that enabled us to make a decision that satisfied three criteria:
1. Compare all communities across the same attributes
2. Give some attributes more weight than others
3. Deliver an objective, measurable final selection
Why were we so formal? Because we knew that we had put every ounce of our souls into finding the best community we could. We didn't want to ruin a decision by injecting too much bias into it..

Choosing Attributes
We decided on six attributes on which to make our community selection. They are:
Location: the geographic location of the community; proximity to family, friends and shopping; amenities of the community and size/ layout of the apartment.
Staff: experience of the executive team; friendliness of the dining room staff; staff treatment of residents and their observed interactions.
Activities: activities calendar; personality and demeanor of the activities director; amenities related to activities including transportation, game rooms and other entertainment.
Quality of care: the experience of the nursing staff; proximity to fire, hospital and emergency services; rehabilitation rooms and quality of the therapists.
Cost: total monthly cost of community at the level of care required for my mother.
Gut feeling: you have instincts for a reason. Use them.
Over the last several years, I've shared this list with many people and validated that it addressed the vast majority of families. Now that you have a group of attributes against which you can measure your finalists, let's add a measure of importance to each one.
Weighing Attributes
Different things are important to different people, and you'll likely have strong feelings about the relative important of one attribute over another. This is called weighting.
Weights are applied by giving each attribute a percentage from 0-100%. Those attributes you deem most important receive the highest percentage weight. The total of all attributes must equal 100%.
It's important that you apply weights to the attributes before you begin ranking your community finalists. This will enable you to minimize unnecessary bias before the score process.
Ranking Final Communities
Now that you have removed the unnecessary bias from your decision, you can score each community against the others. The score will occur for each attribute above. You will likely find communities will be a leader in some attributes and a follower in others. This is normal.
Armed with this system, you will be able to sift through all of the information you've gathered and decide on a community that will meet your loved one's and your family's needs.
Photo credit: winnifredxoxo