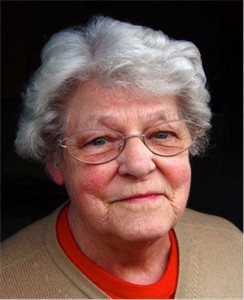 While your elderly relative still has what it takes to live independently, they might be lacking the skills and functions it takes to deal with unusual or even emergency circumstances.  For these special cases, it's a good idea to take preventative measures to make sure he or she will have the support they need—no matter what.
From the everyday to the rainy-day, here are some measures everyone with a live-at-home senior loved one should think about:
High-tech sensors
There's a stereotype that older people don't like to fuss with electronic gadgetry and, in some cases, it's confirmed in reality; however, today's technology is so consumer oriented, so they don't even need to deal with the logistics of the many devices that can attend to their needs.
Fall detectors.  If your relative is having problems with balance or has particularly fragile bones, fall detectors are a must.  While the older "I've fallen and I can't get up" variety of home alerts needed the victim to push a button, the latest technology provides gyroscopes that can sense dramatic changes in position and alert backup, even if the person is not conscious.
Medical monitors.  One of the most recurring reasons for resorting to outpatient care for the elderly is the battery of ongoing physical testing they may require. With a number of home detection systems, many of these tests can be performed easily at home.  Health-e-Chair, for example, is equipped with an array of   biosensors that keeps track of every vital sign you can think of (and some—such as blood oxygen saturation—that you might not).
Smart appliances. In addition to being easier to use than conventional electronic fare, special appliances designed for seniors come equipped with fail safe switches that will shut off automatically and prevent fires or other mishaps.
Simple handyman maintenance
You don't need state-of-the art technology to make sure mom or dad is safe.  A few literal nuts and bolts may do the trick after you've given their house the once-over for any high-risk areas.
Emergency exits.  If your relative is in a wheelchair or uses a walker, the house should surely be equipped with a ramp anyway; however, even if mobility is not that obvious of a problem, make sure that all entrances are easy to get to and easy to open.  Investing in a new set of power-hinges could make the difference between life and death.
Remove clutter.  For similar reasons, having too much stuff in the house can be dangerous.  Consider a storage facility or for the especially nostalgic, space-smart storage solutions.
Grab bars.  For high-risk areas, such as stairs and shower, grab-bars are highly recommended.  For these, spending some time with your relative might be a good idea to look for target areas as well as the heights to install the bars.
Social support
While mom or dad may not need to go to a home, there are some areas in which other humans can't be substituted.
Social interaction technology.  It's essential that older people have plenty of mental stimulation and the best way to get it is from other people. New programs, such as Seniorama-Pointer, allow for seniors to easily Skype, use email and even play interactive games with little fuss.
In-house care.  Especially if you're debating whether or not to resort to care outside the home, a visiting or even live-in caregiver is truly worth considering. Hiring a company to screen caregivers for background checks, licenses and the like can give seniors confidence in the care they're receiving, while allowing them the benefit of staying at home, and feeling more connected to the life they've grown used to.
Finally, because older people can be sensitive about being given "special treatment," be certain to administer to their special needs in an open, caring, and rational way.
If mom or dad's reflexes or senses are not what they used to be, it's no cause for shame; patronizing will only make matters worse; however, with some foresight and tact, you'll give your loved one the security network they deserve—and the peace of mind that goes with it.
About the Author
Marcela De Vivo is a freelance writer in the Los Angeles area whose writing covers several different industries, including health, technology and marketing. In order to make her parents feel as comfortable as possible, she keeps these tips in mind to make them feel more secure.